From high-end smartphones, to futuristic robotics, this year's Mobile World Congress event did not disappoint. Mobile World Congress (MWC) is one of the largest technology events of the year, with thousands of people arriving in Barcelona, Spain, for this tech event, 27 February – 2 March, 2023.
Ever year, tens of thousands of senior executives from the top global companies, international governments and trailblazing tech businesses converge at MWC Barcelona to make decisions. In the words of MWC: "Whether you're a global mobile operator, device manufacturer, technology provider, vendor, content owner, or are simply interested in the future of tech, you need to be here…Miss out on MWC Barcelona, miss out on the next 12 months."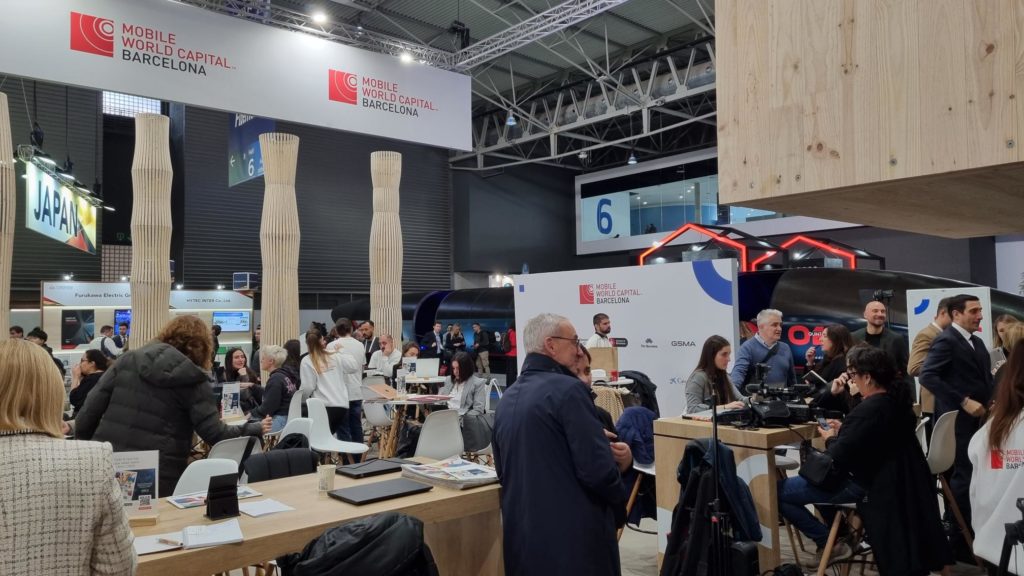 This year, the five themes exploring the latest technologies at MWC were:
5G Acceleration
Reality+
OpenNet
Digital Everything
FinTech
Many SMEs attend the event, hoping to learn more about innovative technologies that they can implement in their companies. For this reason, MWC is a great starting point for DigiAdvance, in terms of raising awareness among our main target group.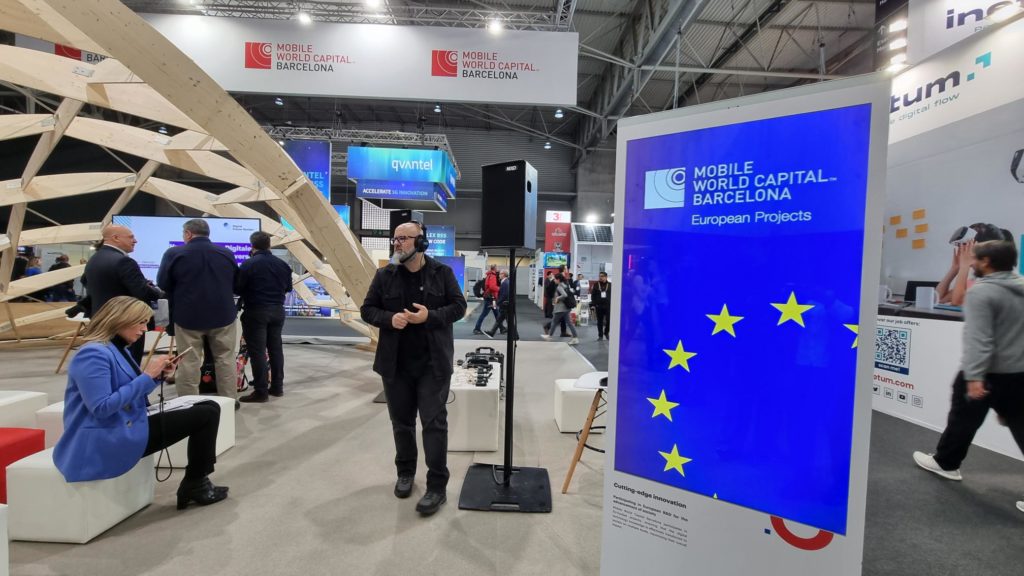 DigiAdvance was of course present at the event, especially given that one of our project partners is Mobile World Capital. The project was present at Mobile World Capital's 'European Projects' presentation corner, which had a wooden frame dome, mini stage area, poster of MWC projects, and video screen.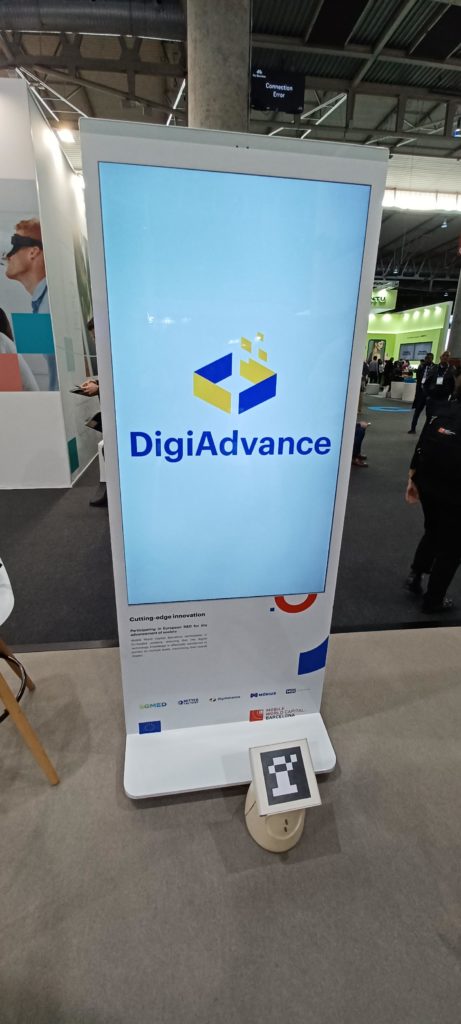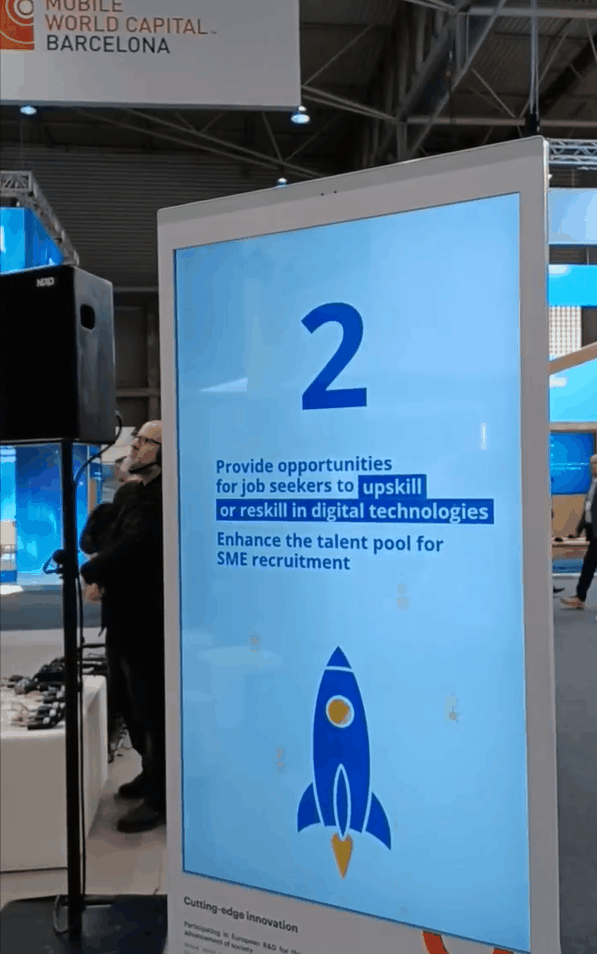 The video screen can be seen in this GIF, which played one of the first DigiAdvance communication materials that has been produced with the project branding.
The aim of communication and dissemination at this early stage of the project is to spread the word about the values and objectives of the project, and so this video explains what DigiAdvance aims to achieve and how, via attractive animations and easy-to-follow points.
It starts with a logo of the project, followed by four numbered animations explaining the goals. You can also see a version of this video on the current website homepage.
There was a QR code available underneath the video screen, as well as on MWCapital's project poster, which allowed attendees to scan this on their phone and then be taken to the new website, which launched recently, for more information.
Did you come to meet us at the event? Are you keen to stay in contact and follow our project? Make sure to follow us on social media, and keep an eye on our blog!